ABOUT ME
Hello, I am Jeff, a freelance photographer based in Lawrence, Kansas.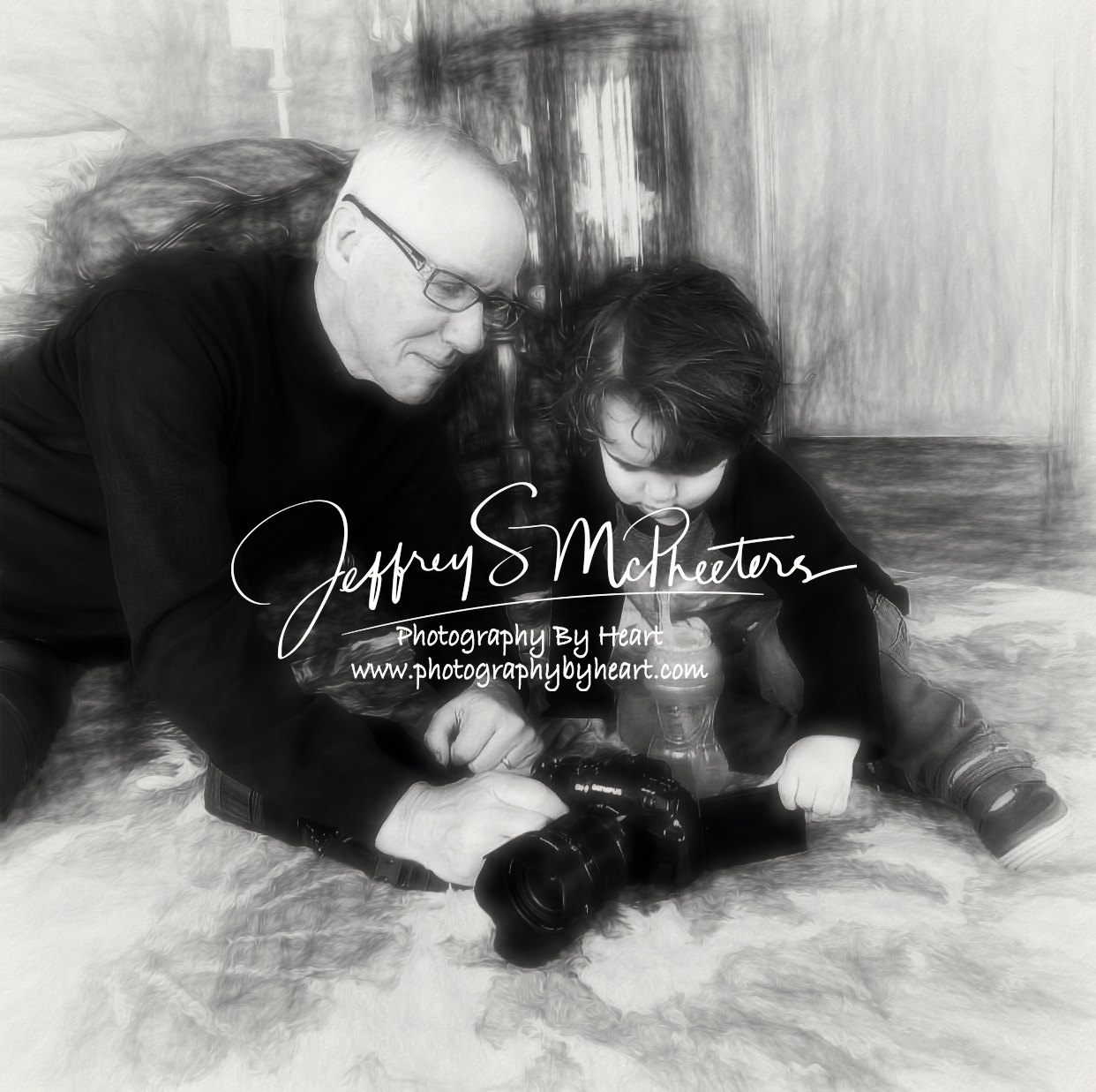 The only photographer you should compare yourself with is the one you used to know. ~anonymous
Most of my life has been lived in and around Lawrence, Kansas. My early years were lived a few miles west of town on a farm straddling the Wakarusa River butting up against what is now Clinton Lake. I attended Lawrence area schools and graduated from the University of Kansas in 1978 with a Bachelors of Science in Education. I married a high school sweet heart and we raised three sons just west of town between Lawrence and Topeka. The sons are grown and successful members of society and we are blessed grandparents. Priscilla has a fulfilling career as a senior sales director with Mary Kay Cosmetics. In fact she has been so successful from the very start that while the boys were quite young I was able to leave a business career working in a family residential development company to help her and home school our three sons. When the last one graduated I wondered what to do with myself, and free lance photography seemed the natural thing due to my life long interest in taking photographs.
Backtracking to the early years, I remember from the first that my aunts, uncles, grandparents and parents took pictures routinely, both at family events as well as when traveling or simply wanting to record some moment for later remembrance. Photo scrap books were commonly referred to in our extended family during visits. Perusing the National Geographic, Life, and Look magazines studying the photographs was a favorite pastime. I received a Brownie black and white film camera when I was six years old. Later I was gifted a Kodak Instamatic color film camera that I mostly shot slide film with as it was less expensive to develop. In college my parents gifted me my first 35mm film camera, an Olympus OM-1n. I was interested in macro photography, nature photography, and event photography, though always had a camera handy for family and travel snapshots. I was very rarely without a camera with me from my teenage years to the present day.
As a husband and parent with three boys, I'm sure anyone can appreciate the need for a camera and video recording camera as well. I also found myself using the camera in professional work with real estate and in my wife's busy and growing Mary Kay Cosmetics world where there was often special recognition photo opportunities combined with much business travel here and abroad connected with her work. I began to see the need to improve not just my equipment but my skills in photographing scenes and people in many different venues. And all the while, my love of nature photography from my youth persisted as well and in some ways, the various types of subjects and venues I photographed helped me become better as an all around photographer. The learning never stops, though it's been an added joy in recent years to use my teaching experience once again to help and teach other photographers some of what I've learned over the course of several decades of making photographs.
Film photography gradually transitioned into Digital photography for me, beginning in 2000, with a trip to Alaska with Mary Kay Cosmetics. By 2010 I was shooting every photo digitally, and recording video digitally as well. Since 2012 almost all my photography has been accomplished using mirrorless cameras. Both the increased fun factor and the more creative and consistently good results I gain from this technology has significantly contributed to my improvement as a photographer in every genre that I try and work in. I don't think I've ever looked on any situation where I was asked to be a photographer as being tedious or a chore that made me wish I were not a photographer, however I do think the last ten years have been the most enjoyable years of making photographs that I've personally experienced and I think this enjoyment is not going to let up any time soon.
My nature photography has been presented in galleries in Topeka and Lawrence, published numerous times in Kansas Magazine and related travel publications put out by the state's travel bureau, as well as gracing the annual Kansas Calendar multiple times. I have had the privilege of being a featured artist twice in Lawrence Magazine and in the Kansas Magazine. A series of three articles was published originally on blog.topazlabs.com and is archived here:
My most widely recognized photograph was this one taken of a lightning storm in 2016 and shared over 26,000 times on FB with 2700 comments and 136000 'likes'. Eye of the Storm
If I can be of useful service to you with my photography in some way, it would be an honor and a pleasure to do so.